The team is formed by a varying  number of independent artist who usually have worked together for many years and share the passion of transforming  the architectural interiors into spaces of dreams and imagination through the means of painting, drawing and numerous hand crafted techniques.
We also share the deep respect and careful understanding of the cultural heritage which is usually the starting point of every one of our projects. The point of view of the owners of the private spaces is giving to us the "other's eye" and brings real life in our creations.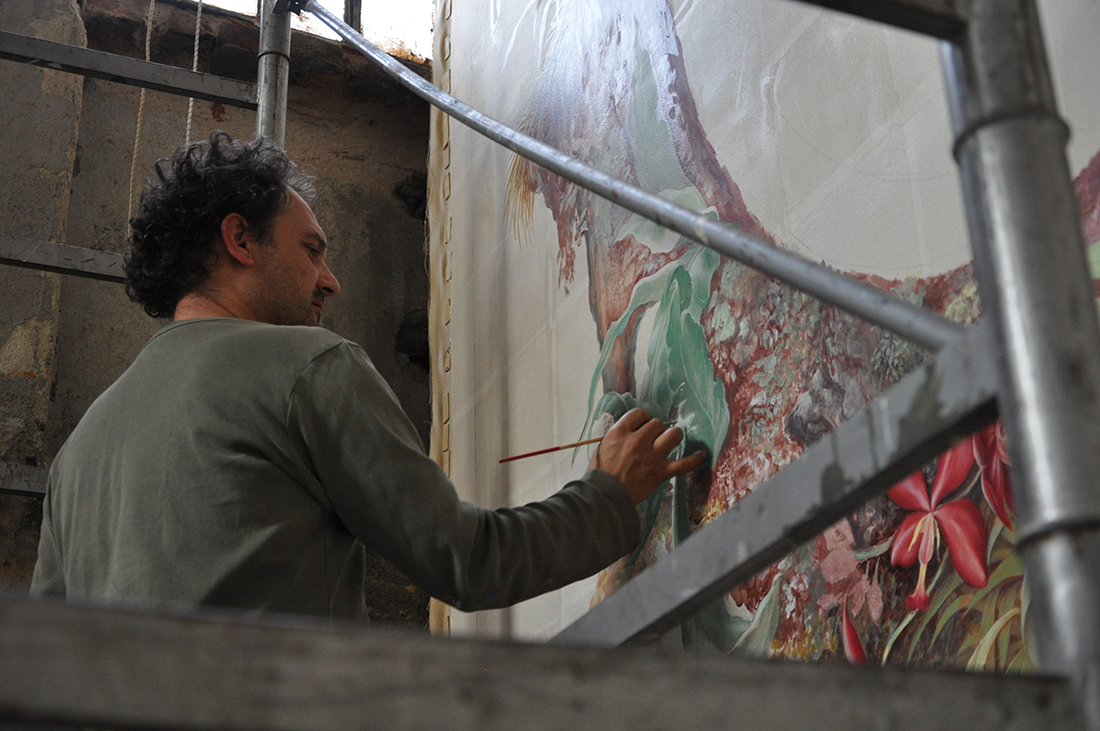 Golden medal graduate of the Van der Kelen Painting Institute in Brussels.
National High School of fine Art, Sofia (Diploma in drawing, 1988);
L'Ecole Nationale Superieure des Beaux-Arts, Paris (Diploma, 1996);
Assistant of New Yourk decorator Robert Denning (1996-2005).
In 2018 he was decorated by the French government for significant contribution to the French cultural inheritance  with a medal "Chevalier de l'Ordre des Arts et des Lettres".